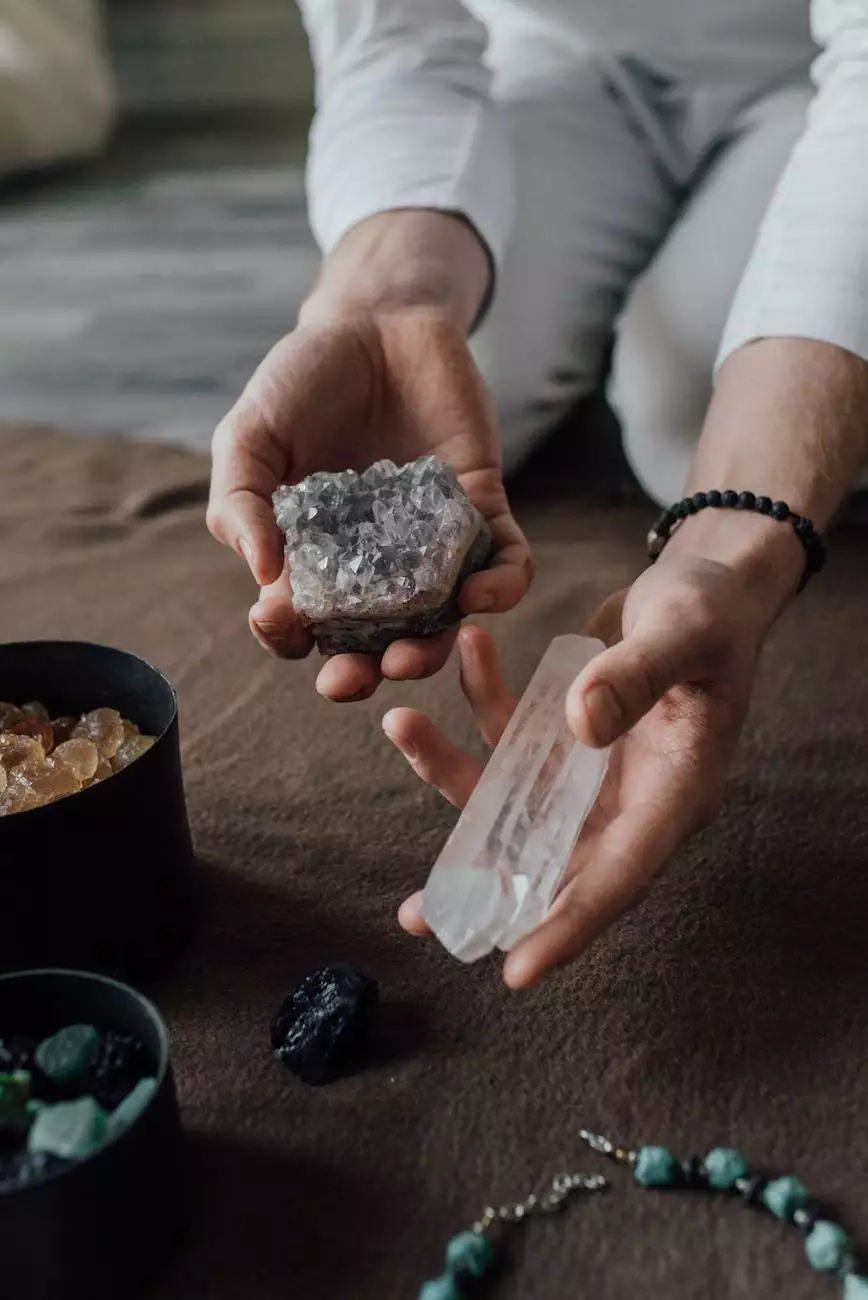 About Shannon Rios Paulsen
Shannon Rios Paulsen, MS, LMFT is a renowned spiritual healer with extensive experience in providing transformative healing and spiritual cleanse sessions. Shannon's expertise lies in assisting individuals on their journey towards a deeper spiritual connection and emotional well-being.
Spiritual Healing in Maryland
If you are seeking spiritual healing in Maryland, Shannon Rios Paulsen is here to guide you. With her profound understanding of various healing modalities and her empathetic nature, Shannon creates a safe and supportive space where you can explore and heal your emotional and spiritual wounds.
Shannon's spiritual healing sessions incorporate a combination of energy work, intuitive guidance, and holistic approaches to help you achieve balance and harmony in your life. Through her gentle and compassionate approach, she helps individuals release past traumas, clear energetic blockages, and facilitate personal growth and self-discovery.
Spiritual Cleanse in NYC
In the bustling city of New York, finding inner peace and maintaining spiritual well-being can be a challenge. However, with Shannon Rios Paulsen's spiritual cleanse sessions in NYC, you can experience a profound shift and regain your equilibrium.
A spiritual cleanse with Shannon involves clearing stagnant energies, removing negative influences, and rejuvenating your mind, body, and spirit. By combining ancient wisdom with modern practices, Shannon provides a comprehensive approach to address the unique challenges faced by individuals in New York.
Experience the Healing Power
With Shannon Rios Paulsen's vast knowledge and therapeutic skills, you can expect powerful healing experiences that go beyond physical and emotional relief. Her spiritual healing sessions are designed to help you tap into your inner wisdom and embrace your true potential.
Using a client-centered and integrative approach, Shannon tailors her sessions to meet your specific needs. Each session is a transformative journey towards self-discovery, allowing you to release limiting beliefs, heal past traumas, and embrace personal growth.
Testimonials
Here are a few testimonials from individuals who have experienced Shannon's spiritual healing and cleanse sessions:
"Shannon has an incredible gift for creating a space of healing and transformation. Her gentle guidance and deep insights helped me uncover hidden aspects of myself and provided the tools to heal and grow. I am forever grateful!" - Jessica M.
"I have never felt such a profound sense of peace and clarity before. Shannon's spiritual cleanse in NYC exceeded all my expectations. I highly recommend her services to anyone seeking to uplift their spirit and find inner peace." - Michael S.
"Shannon's warmth and compassion instantly put me at ease. Her spiritual healing sessions have been instrumental in my healing journey. I have experienced deep emotional release and gained a renewed sense of purpose and joy in life." - Sarah F.
Contact Shannon Rios Paulsen
If you are ready to embark on a transformative journey towards spiritual healing and cleansing, reach out to Shannon Rios Paulsen today. Take the first step towards a more connected, balanced, and fulfilling life.
For spiritual healing in Maryland or a spiritual cleanse in NYC, Shannon is here to support you. Book a session with Shannon and discover the incredible potential that lies within you.
Contact Information: Phone: XXX-XXX-XXXX Email: [email protected]