Lisa Semmler, Sacred Passage End-Of-Life Doula and Spiritual Healing and Cleansing
Oct 23, 2021
Spiritual Healers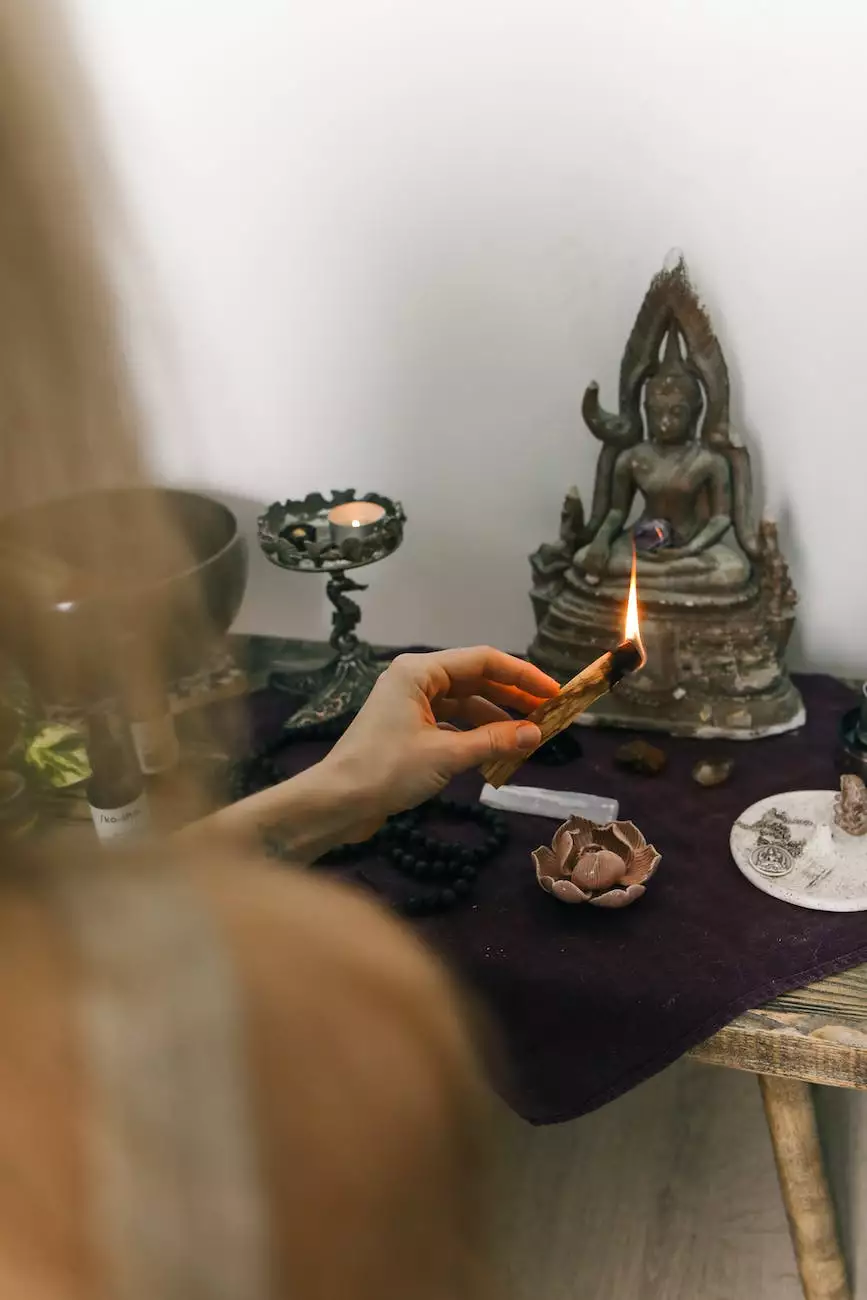 Welcome to the world of spiritual healing and cleansing with Lisa Semmler, a highly recognized and experienced sacred passage end-of-life doula. If you are looking for a spiritual healer in Maryland or New York, your search ends here. Lisa Semmler offers transformative spiritual cleanse services in NYC and New York, helping individuals embrace their inner selves, find peace, and navigate the challenges that life presents.
The Power of Spiritual Healing
Spiritual healing is a holistic approach that focuses on nurturing the mind, body, and spirit. It acknowledges the interconnectedness of these aspects and aims to promote balance and well-being.
Under the guidance of Lisa Semmler, a renowned spiritual healer in Maryland, you can embark on a profound journey towards self-discovery, inner peace, and healing. Lisa combines her expertise in sacred passage end-of-life doula work with the power of spiritual healing, creating a unique and transformative experience for her clients.
Sacred Passage End-Of-Life Doula Services
A sacred passage end-of-life doula provides compassionate support to individuals and their families during the end-of-life process. Lisa Semmler is dedicated to bringing comfort, solace, and spiritual healing to individuals as they transition into the next phase of their journey.
With her deep understanding of the emotional, spiritual, and physical challenges faced during this sensitive time, Lisa offers a safe space for individuals to express their fears, hopes, and desires. She provides support through active listening, guided meditations, spiritual practices, and healing rituals tailored to each individual's needs.
Spiritual Cleanse Services in NYC and New York
In the bustling cities of New York and NYC, it's easy to feel overwhelmed and disconnected from your inner self. Lisa Semmler's spiritual cleanse services offer a refuge of peace and tranquility amidst the chaos, helping you recenter, recharge, and rediscover your true essence.
Whether you're seeking a spiritual cleanse in NYC or New York, Lisa's sessions are designed to align your mind, body, and spirit. Through various techniques such as energy healing, chakra balancing, meditation, and intuitive guidance, she assists you in releasing negative energies, past traumas, and emotional blockages that may be hindering your spiritual growth.
Why Choose Lisa Semmler for Spiritual Healing and Cleansing?
Lisa Semmler brings a wealth of knowledge, experience, and compassion to her sacred passage end-of-life doula and spiritual healing services. Here are some compelling reasons to choose Lisa for your spiritual healing and cleansing journey:
1. Expertise and Experience
With years of experience as a sacred passage end-of-life doula and spiritual healer, Lisa Semmler has honed her skills to bring about profound transformations in her clients' lives. Her expertise shines through in every session, ensuring you receive the highest quality care.
2. Individualized Approach
Lisa understands that each individual's journey is unique. She takes the time to listen, understand, and tailor her approach to meet your specific needs. Whether you're seeking spiritual healing, end-of-life support, or a spiritual cleanse, she creates a personalized experience just for you.
3. Safe and Nurturing Environment
Creating a safe and nurturing space is crucial for spiritual healing and cleansing. Lisa Semmler goes above and beyond to provide a serene and supportive environment where you can fully immerse yourself in the healing process, free from judgment or distractions.
4. Comprehensive Range of Services
From counseling and meditation to energy healing and ritual work, Lisa Semmler offers a comprehensive range of services to address various aspects of your spiritual well-being. Whether you're looking to alleviate emotional pain, gain clarity, or experience deep relaxation, she has the tools and techniques to assist you.
5. Testimonials and Recognition
Lisa's clients have experienced profound transformations and have given glowing testimonials about her expertise, guidance, and compassion. Her dedication to her craft and the positive impact she has made in people's lives have earned her recognition as a trusted spiritual healer and end-of-life doula.
Contact Lisa Semmler for Spiritual Healing and Cleansing
If you're ready to embark on a transformative journey of spiritual healing and cleansing, contact Lisa Semmler today. Whether you're in Maryland, New York, or anywhere else, she offers remote sessions to accommodate your needs. Take the first step towards embracing your true self and living a spiritually aligned life. Reach out to Lisa Semmler, the trusted Sacred Passage End-Of-Life Doula and spiritual healer.